TONSTRINA MEANS "BARBER SHOP" IN LATIN, WHICH IS THE PLACE WHERE THE INSPIRATION FOR OUR FRAGRANCES COMES FROM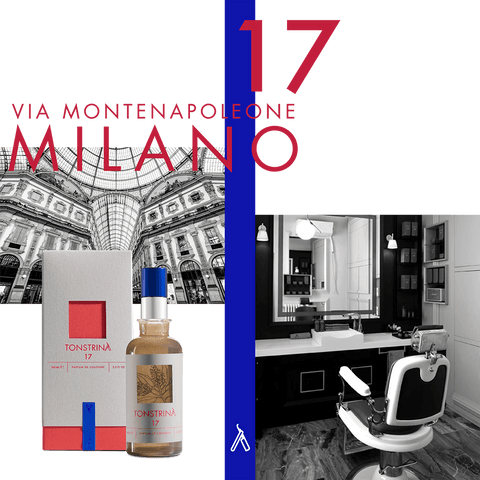 WE WANTED TO RECREATE A SCENT THAT WOULD CAPTURE THE COZY FEELING YOU EXPERIENCE AT A BARBER SHOP. WE TRIED TO TRANSLATE THE ATMOSPHERE AND SCENTS OF DIFFERENT PLACES INTO OLFACTORY CREATIONS; ALL SENSATIONS THAT CONNECT PEOPLE TO SPECIFIC MEMORIES.
FOR US "TONSTRINA" CONTAINS EXACTLY ALL OF THIS. IT IS A SMELL AND A SENSATION THAT IS DIFFERENT FOR EACH PERSON, GIVING EXCLUSIVITY, AND THEREFORE WE ALL JEALOUSLY GUARD IT. IT IS SOMETHING THAT MAKES US FEEL SO GOOD THAT WE WANT TO GO BACK TO IT.