PISTERZI DEDICATES AN EXCLUSIVE PLACE TO ART AND ARTISTS,WHERE THEY HAVE THE CHANCE TO DISPLAY THEIR ARTWORKS.
EDOARDO IS THE AUTHOR OF "SOLITAIRE"
A SHORT FILM THAT DESCRIBES OUR BRAND FROM AN ORIGINAL AND IRONIC POINT OF VIEW AND THROUGH TWO PROTAGONISTS: RENAUD AND PAULINE.
THE SHORT
WAS PRESENTED AS PART OF A SPECIAL EVENT AT THE 74th VENICE INTERNATIONAL FILM FESTIVAL AND RECEIVED A NASTRO D'ARGENTO AWARD IN 2021; SHOWING THE FIRST ADMIRERS OF OUR BRAND AND OUR PRODUCTS.
THE SHORT IS A SWEET AND FUNNY STORY INTERTWINED WITH OUR MILANESE ATELIER. A METICULOUS WORK OF GREAT ITALIAN ARTISTIC QUALITY.
EDOARDO NATOLI BIO
EDOARDO WAS BORN IN 1983 IN ROME, WHERE HE CURRENTLY LIVES AND WORK. HE IS A DIRECTOR, ACTOR AND SCREENWRITER.
HE STARTS WORKING IN CINEMA, THEATER AND TELEVISION AT THE AGE OF 15. THROUGHOUT HIS CAREER HE HAS BEEN DIRECTED BY THE LIKES OF MARIO MARTONE, MARCO TULLIO GIORDANA, PAOLO VIRZÌ, CARLO LIZZANI, LILIANA CAVANI, FRANCESCO MUNZI, LUCIO PELLEGRINI, NICCOLÒ AMMANITI, RICCARDO DONNA AND CRISTINA COMENCINI.
IN 2013, THANKS TO THE EXPERIENCE GAINED OVER THE YEARS AS ASSISTANT DIRECTOR AND AFTER FURTHER MODELING STUDIES, EDOARDO MAKES HIS FIRST STOP-MOTION SHORT FILM "SECCHI."
"SECCHI" WAS SHORTLISTED AT THE NASTRI D'ARGENTO AWARDS AND WINNER OF NUMEROUS NATIONAL AND INTERNATIONAL AWARDS, INCLUDING THE SIAE SPECIAL AWARD FOR CREATIVITY AT THE 70TH VENICE INTERNATIONAL FILM FESTIVAL AND THE UNIVERSAL STUDIOS CINEMASTER IN LOS ANGELES.
SOLITAIRE
SECCHI
VALENTINO BLACK AND WHITE
MINIMONDI SPILLE
NATURA
IL GIOVANE FAVOLOSO
SPIAGGIA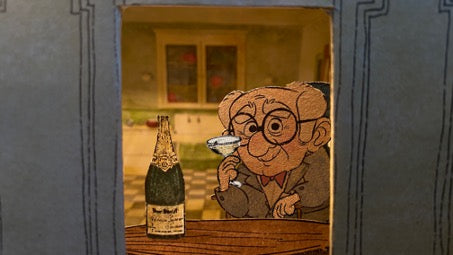 STOP MOTION SHORT FILM (11 MINUTES)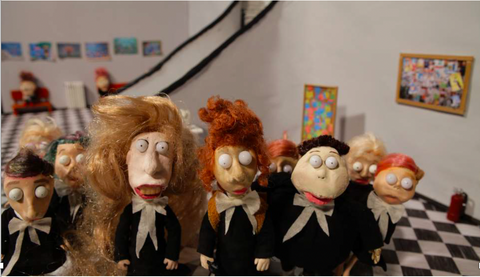 STOP MOTION SHORT FILM (12 MINUTES)
STOP MOTION SHORT FILM (1 MINUTE)
SERIES OF 4 MINIFILMS FOR VHERNIER
SERIES OF 4 MINIFILMS FOR VHERNIER
EDOARDO HAS BEEN TESTIMONIAL OF FAI SINCE 2014.
SINCE 2015, EDOARDO HAS BEEN THE CREATIVE DIRECTOR FOR MAISON VALENTINO, TOD'S AND VHERNIER, DIRECTING THEIR AD CAMPAIGNS.
IN 2016, EDOARDO BEGAN WRITING HIS FIRST FEATURE FILM "BLU," FOLLOWED BY THE TV SERIE "FALENE" AND HIS SECOND FEATURE FILM "MILOSC."
IN 2019, HE PRESENTED HIS FIRST SOLO EXHIBITION AT THE GALLERIA DUERRE C 1919 IN GENOA.
IN 2020, HE REALIZES AND DIRECTS
"SOLITAIRE" HIS FIRST ANIMATED FILM THAT WAS PRESENTED AT THE GIORNATE DEGLI AUTORI AT THE 77TH VENICE INTERNATIONAL FILM FESTIVAL.
IN 2021, "SOLITAIRE" WINS THE NASTRO D'ARGENTO AWARD.
EDOARDO IS CURRENTLY WORKIN ON HIS NEXT LIVE-ACTION PROJECT CALLED "RÈCATI."