PHOTO AND VIDEO CREDITS BY CLAUDIO CARPI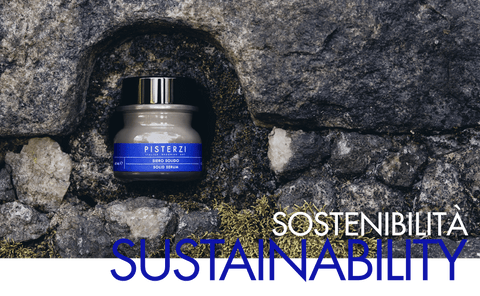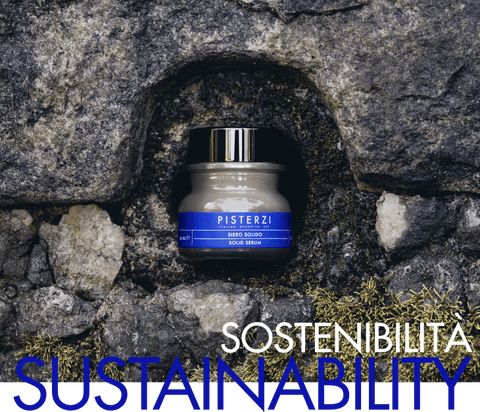 PISTERZI ITALIAN GROOMING ART IS FOSTERING A NEW RELATIONSHIP BETWEEN LUXURY PERSONAL CARE AND THE SUSTAINABILITY PRIORITIES OF THE FUTURE BY CREATING PREMIUM GROOMING PRODUCTS THAT EMPOWER OUR CUSTOMERS TO RE-THINK THEIR GROOMING PRACTICES IMPACTS. THROUGH OUR PRODUCTS AND ATELIERS, PISTERZI ENSURES AN EXPERIENCE THAT ELEVATES OUR CUSTOMERS' WELL-BEING WHILE ENCOURAGING THEM TO BE DELIBERATE IN CARING FOR THE WORLD AROUND THEM.
WE USE OUR HISTORICAL EXPERTISE IN THE GROOMING INDUSTRY TO OFFER PREMIUM PRODUCTS, WHILE INTRODUCING INNOVATIONS SUCH AS REFILLABLE PACKAGING AND LOCALLY SOURCED INGREDIENTS TO INSTILL IN OUR CUSTOMERS A TANGIBLE SENSE OF THE RELATIONSHIP BETWEEN THEIR ACTIONS AND THEIR OWN ENVIRONMENTAL IMPACT.
BEYOND PROVIDING OUR CUSTOMERS WITH THE MEANS TO REDUCE THEIR FOOTPRINT, WE CHOSE TO CONDUCT A CORPORATE CARBON FOOTPRINT TO UNDERSTAND WHERE OUR ENVIRONMENTAL IMPACTS REALLY LIE.
OVER 70% OF OUR CORPORATE FOOTPRINT LIES IN SCOPE 3 EMISSIONS, MEANING INDIRECT EMISSIONS THAT OCCUR WITHIN OUR COMPANY VALUE CHAIN. INGREDIENTS AND MANUFACTURING, AS WELL AS PACKAGING MATERIALS REPRESENT OUR MAIN HOTSPOTS.
IDENTIFYING THESE HOTSPOTS HELPED US DEVELOP OUR STRATEGY TO PRIORITIZE OUR FUTURE REDUCTION ACTIONS.
TODAY, OUR GOALS FOR THE PISTERZI BRAND CENTER AROUND THESE KEY ISSUES AND INFORM OUR FOCUS ON SOURCING INGREDIENTS FROM OUR HOME IN ITALY AND ENCOURAGING OUR CUSTOMERS TO MAKE USE OF OUR REFILLABLE PACKAGING SOLUTIONS.
OUR HOME IN ITALY IS AN IMPORTANT INFLUENCE ON OUR APPROACH TO CRAFTING OUR GROOMING AND SKINCARE PRODUCTS. FROM OUR LABORATORY LOCATED 37 KM FROM OUR MILAN ATELIER, TO OUR STRONG FOCUS ON SOURCING INGREDIENTS FROM WITHIN ITALY, PISTERZI IS COMMITTED TO HONORING OUR ITALIAN HERITAGE BY PRIORITIZING LOCAL INGREDIENTS AND SUPPLIERS.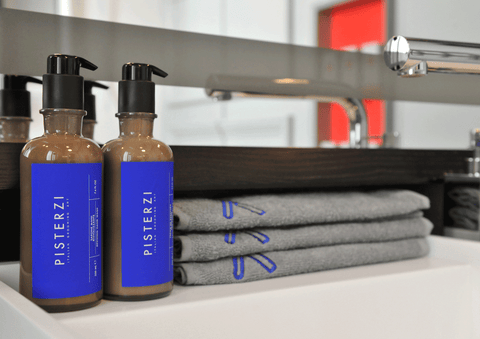 OUR COMMITMENT TO BE A SUSTAINABLE BRAND AND BEING ATTENTIVE TO ISSUES RELATED TO THE ENVIRONMENT ALSO STARTS WITH OUR ATELIERS.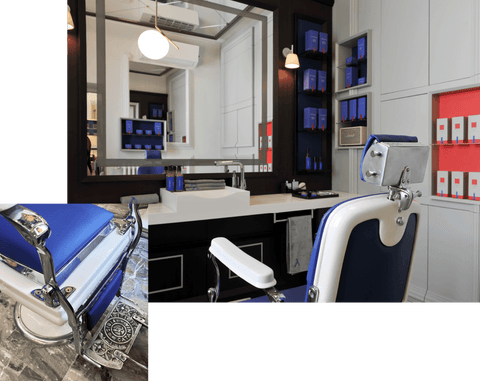 WE HAVE USED VEGETABLE MATERIALS
TO COVER ALL OUR SEATS (VEGEACOMPANY) AND THE CAPES WE USE FOR THE TREATMENTS ARE MADE IN ITALY WITH REGENERATED AND RECYCLED MATERIALS.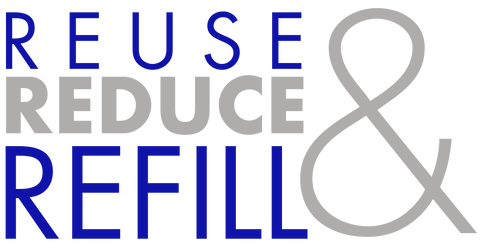 OUR GLASS PACKAGING
CAN EASILY BE REFILLED FOR FURTHER USE WITH ONE OF OUR REFILL POUCHES.
PISTERZI PRIORITIZES USING MONO MATERIALS
SUCH AS ALUMINUM TUBES AND GLASS BOTTLES TO AID IN RECYCLABILITY OF PACKAGING WHEREVER IT IS POSSIBLE.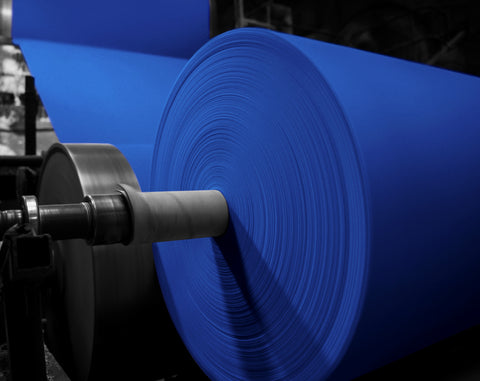 OUR PRODUCT PACKAGING AND ALL OUR PAPER MATERIALS
TO LIMIT THE USE OF VIRGIN RAW MATERIALS, AND SUPPORT A MORE CIRCULAR ECONOMY, WE HAVE CHOSEN TO USE RECYCLED PAPER IN OUR SECONDARY PACKAGING: OUR SHIPMENT BOXES AND OUR SHOPPING BAGS ARE MADE WITH A SPECIAL PAPER, RECYCO, WHICH CONTAINS RECYCLED FIBERS IN ITS FORMULATION, IN A VARIABLE PERCENTAGE BETWEEN PRE-CONSUMER AND POST-CONSUMER (POST-CONSUMER UP TO 50%). ACID FREE, BIODEGRADABLE AND COMPOSTABLE, IT IS A SYMBOL OF RESPECT FOR THE ELEMENTS OF NATURE THANKS TO ITS ECO- SUSTAINABLE QUALITIES.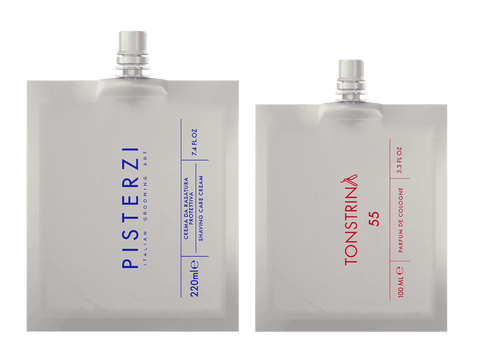 OUR GLASS PACKAGING
CAN EASILY BE REFILLED FOR FURTHER USE WITH ONE OF OUR REFILL POUCHES.