THE GROOMING ART
A SET OF GESTURES AND ATTENTIONS TO DEDICATE TO OURSELVES MORNING AND EVENING, WHICH WE SHOULD NEVER FORGET; A TRUE "INVESTMENT" FOR THE WELLBEING OF OUR SKIN.
HOW 10 PRODUCTS CAN REPLACE 30 PRODUCTS?

HAVING, FOR EXAMPLE, ONLY 1 PRODUCTS WITH DIFFERENT FUNCTIONS. IT'S TIME TO RE-THINK AND ENHANCE SMART SOLUTIONS. EXCESS CONSUMPTION IS, IN FACT, ONE OF THE MAIN COMPONENTS IN ALMOST ALL SUSTAINABILITY ISSUES.
CLEANSE AND EXFOLIATE
CLEANSING AND EXFOLIATION ARE FUNDAMENTAL GESTURES TO KEEP THE FACIAL SKIN, BEARD, HAIR, AND EVEN OUR HANDS BRIGHT AND HEALTHY.
FREEING THEM FROM THE IMPURITIES OF THE DAY, SUCH AS EXTERNAL POLLUTION AND SEBUM, IS IMPORTANT TO PRESERVE THEM OVER TIME.
SHAVE
AN ANCIENT GESTURE OF TRADITION THAT GETS RENEWED OVER TIME.
SOFTENING FIRST, THEN PROTECTING AND MOISTURIZING WHILE SHAVING, IS VERY IMPORTANT TO AVOID REDNESS AND IRRITATION AND TO HAVE A SOFT, SMOOTH, BEAUTIFUL, AND PERFECTLY SHAVED SKIN, TO SEE AND TO CARESS.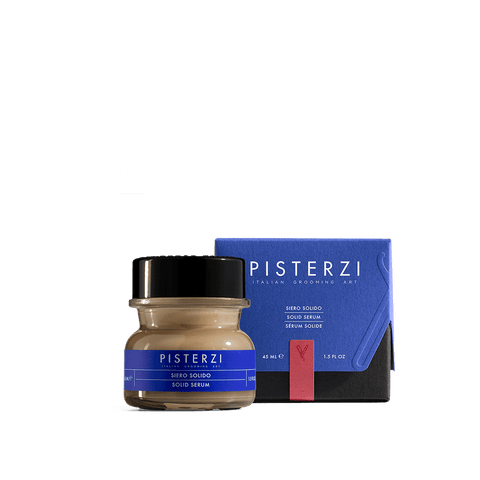 SOLID SERUM
1. ENERGY BOOSTER FOR FACE SKIN
2. PRE/SHAVING-SHAVING
3. BEARD TREATMENT
DISCOVER THE PRODUCT
HYDRATE - TREATMENT
PREVENTING THE AGING OF THE FACIAL SKIN BY KEEPING IT HYDRATED AND WITH A BRIGHT AND HEALTHY APPEARANCE, IS A FUNDAMENTAL STEP FOR A CORRECT AND EFFECTIVE BEAUTY ROUTINE OVER TIME.
PROTECTION
PROTECT FROM EXTERNAL AGENTS DURING THE ALL DAY IN LACK OF WATER AND LEAVE OUR HANDS AND OUR BEARD PLEASANTLY AND ELEGANTLY SCENTED IS THE MISSION OF THESE SPECIFIC PRODUCTS SELECTED AND DEVELOPED FOR YOU.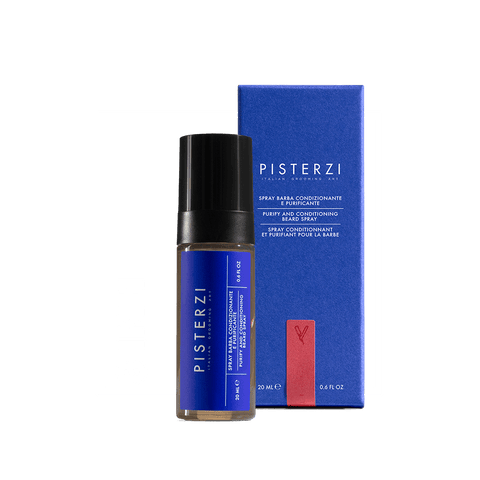 PURIFY AND CONDITIONING BEARD SPRAY
1. DEEP CLEANSING
2. POLISHING
3. PROTECTION FROM EXTERNAL AND INTERNAL POLLUTION
DISCOVER THE PRODUCT
BEARD - THE ESSENTIALS
PROTECT THE BEARD FROM EXTERNAL AGENTS AND POLLUTION THROUGHOUT THE DAY.
CLEAN IT IN DEPTH AND NOURISH IT TO MAKE IT MORE BEAUTIFUL AND HEALTHIER THANKS TO THE CONSTANT USE OF SPECIFIC PRODUCTS SELECTED AND DEVELOPED FOR YOU.